So, I've been quiet. That's what happens when you go on holiday, where the electrons don't go … camping in the "Doone Valley" for three nights, followed by six nights "on the beach" in Hayle.
A flavour of the time: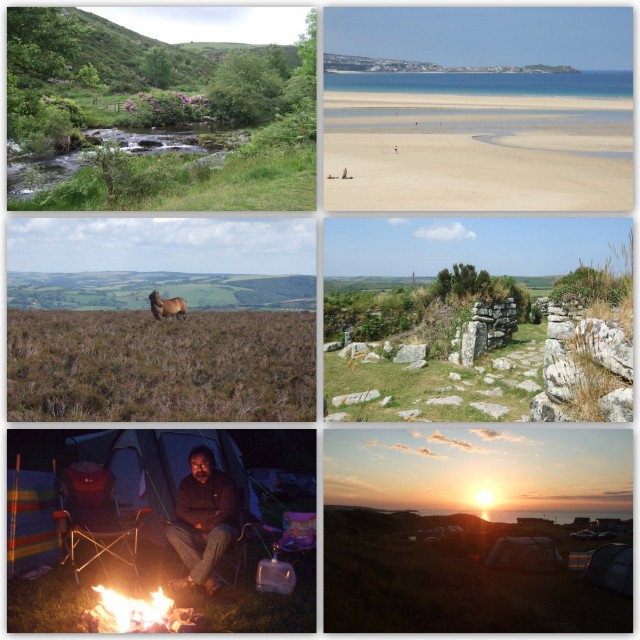 Down the left: the valley itself (we camped a few hundred yards or so down the river from that point), an Exmoor poney near Dunkery Beacon, and an image to remind me of the night cold - and the beauty of real fire.
Down the right: the beach at Hayle looking towards St Ives, visiting the Chysauster iron era village, and the night warmth - and the beauty of seaside sunsets.
comments (1)
Adrian (on Thursday 02 July, 2009)
Haven't been down there in too many years; your photos are a good reminder to go back soon… Cheers Ad